In today's post we bring you the summary of our experience at the XVI AUSAPE FORUM held in Bilbao on September 28th and 29th. Our CEO, Iago Fortes and our Sales Director Roi Fortes were able to attend the reunion of the SAP Community after a year and a half in which the face-to-face events have suffered a forced cancellation due to the pandemic.
The interest in this reunion, together with the important presentations and sessions, made it possible to fill the maximum capacity of 615 people in the Euskalduna Palace. This AUSAPE Forum, as it could not be otherwise, was focused on the post-pandemic world and its new challenges, with the title "FORUM AUSAPE 2021 / The new digital normality: Healthy, sustainable and intelligent". This was the common thread of the round table formed by Izaskun Ramos, Jaime López, Xabier Arrieta, Enrique Benayas and Joan Torres, in which we have been present.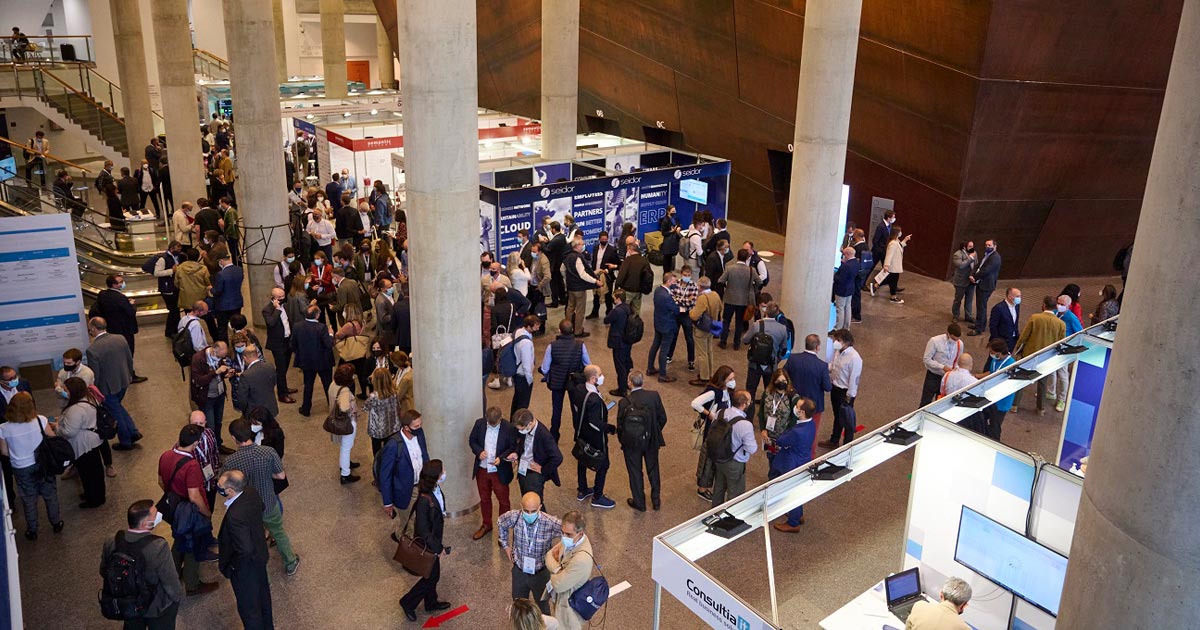 In this edition, more than 50 parallel sessions were held on different topics such as Healthcare, Licensing, Finance, Life Sciences, HR, or Public Sector, among many others. Some of the conclusions we took away with us are:
Companies continue their digitization process at different levels, and the pandemic has not been an impediment to this, quite the contrary.

We highlight for example a very interesting case, close to us, by Macame Dopazo (CIO of Hijos de Rivera) on the implementation of SAP Concur for expense management (Expenses).

We were also present at an interesting talk given by our partner Cuviv, where they talked about their Rollouts implementation methodology in GRIFOLS.
Also very interesting was the case of a company not so familiar to us, presented by Paloma Gonzalo, CIO of Vidriala, a company we hope to get to know better.
It seems that the world of beer was very present, since in our case we attended two sessions precisely of the "2 Estrellas", one of them we have already mentioned.
Although the number of men compared to women among the attendees at the global level was unequal, it is worth noting a large number of female speakers, which shows that we continue to move forward on the road to equality in the areas of IT, especially in management positions.
Finally, it was special for us to enjoy a funny monologue by Luis Piedrahita, who with his humor served to almost close the day and remind us that we had to go back home: "a nosa terra galega", where he is also originally from, like us.
We would especially like to highlight the long-awaited Networking options, both in Stands and in the coffee and lunch moments at the Euskalduna Palace, and especially in the dinner on Tuesday at the San Mamés Football Stadium, where all participants enjoyed a magnificent dinner and evening establishing new relationships and business opportunities.
For our CEO, Iago Fortes, it was a special moment to return to his "hometown" at a professional level in the world of cybersecurity, where he began his career in 2005 working at E&Y and residing at that time in Bilbao. Soon he established a good relationship with one of our big customers today, Unilever, starting from one of its factories, the one located in Leioa, very close to Bilbao and starting to work precisely in SAP environments.
It has been very special to meet again with customers and partners in person and enjoy for the first time the AUSAPE Forum and Bilbao. Without a doubt, it will be a pleasure to attend the next editions to keep up to date with the SAP world.