On February 23rd, our team went to the Círculo de Empresarios de Galicia to attend the fourth edition of the Cybersecurity Forum, where important and topical issues in the field of cybersecurity were discussed.
At the event, experts from R Galicia, ABANCA, Onyze, Gradiant, Grupo Visual MS and Creatiblock spoke about how cybersecurity has become one of the main concerns of companies, and how organizations can protect themselves from the constantly evolving risks.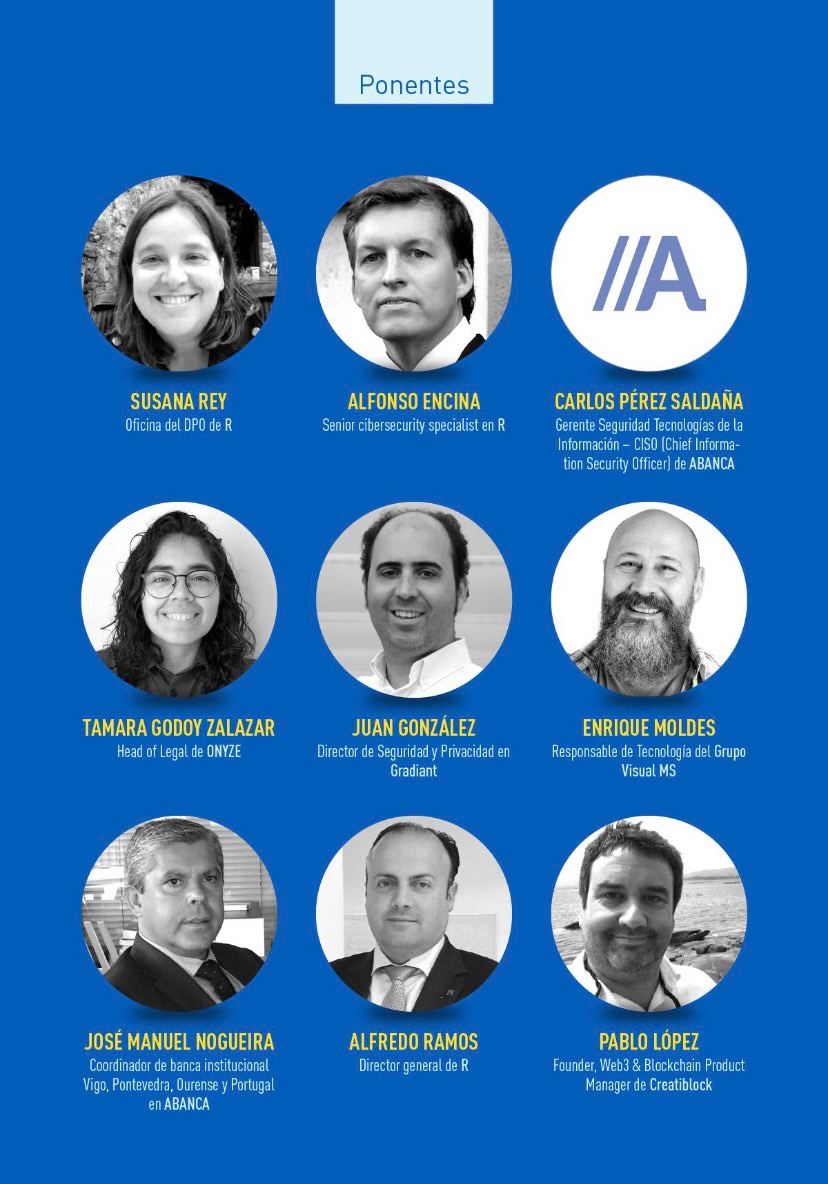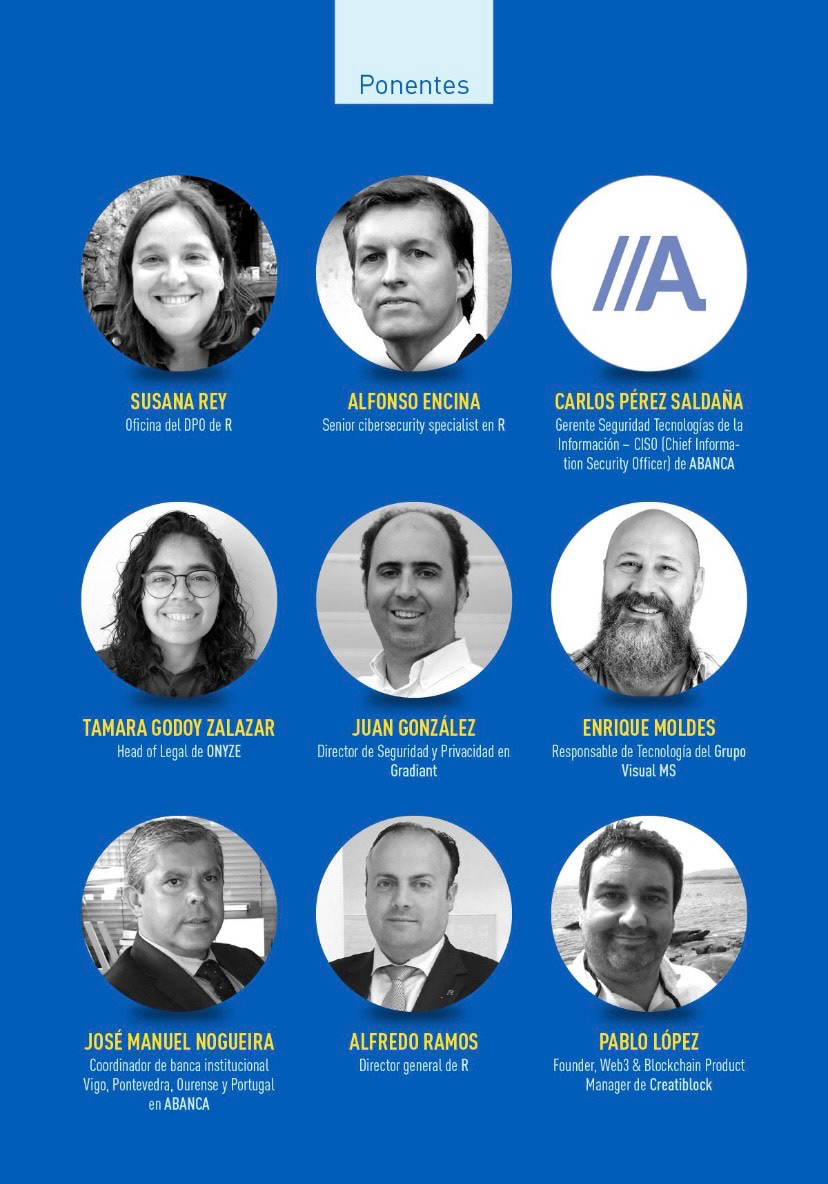 One of the most outstanding presentations was led by Susana Rey and Alfonso Encina from R, who spoke about the importance of supply chain management in cybersecurity. In their presentation, they emphasized the need to work with suppliers that comply with legislation and take appropriate measures to minimize risks. This involves evaluating, selecting and defining supplier contracts, as well as establishing clear and critical commitments, such as SLAs.
Another topic addressed was cybersecurity in digital assets, such as digital identity, digital signature, data, NFTs, cryptocurrencies and blockchain technology. Carlos Perez and Tamara Godoy from ABANCA and Onyze spoke about the evolution of risks and the importance of not relying only on cybersecurity tools, but also on security culture and customer education.
Juan Gonzalez from Gradiant and Enrique Moldes from Grupo Visual MS spoke about cybersecurity in emerging technologies, such as artificial intelligence, the metaverse, IoT and the cloud, and how organizations can protect themselves from the risks associated with these technologies.
And finally, the round table moderated by Pablo Lopez of Creatiblock, discussed how to protect the current and future enterprise, where the idea of building a security-conscious culture was highlighted.
In short, the Cybersecurity Forum was a very productive and interesting day for professionals working in the field of cybersecurity and for those seeking to improve the management of their companies. Attendees were able to learn first-hand about the main cybersecurity risks and the most appropriate solutions to protect their businesses. We would like to thank everyone involved for the smooth running of this event, we are looking forward to the 5th edition.