As every year, at Inprosec, from the HR department, we carry out a satisfaction survey of our employees. Today, we want to share the results obtained, after a year of very important changes and improvements.
The aspects that we value year after year, whose monitoring is fundamental for the proper management of the great team that makes up our company, are framed in 5 blocks, and as a novelty this year, we have a sixth block, with which we measure the flexibility provided.

Regarding the aspects mentioned, we have measured the results achieved compared to the previous year, as we can see below: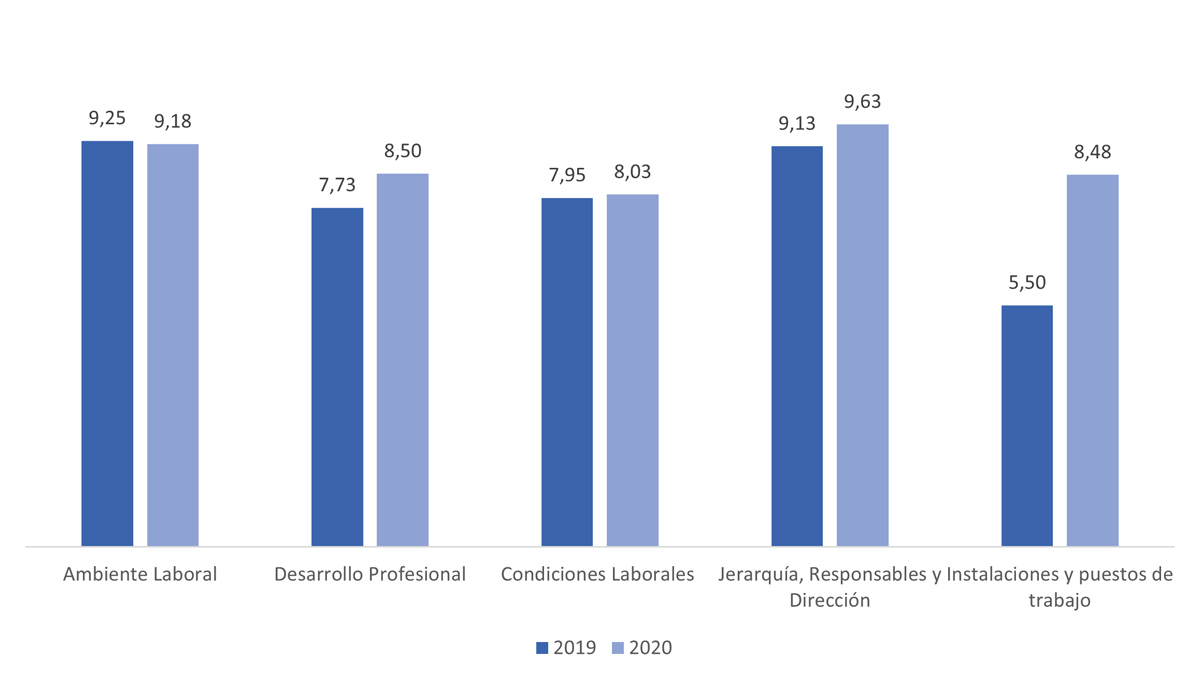 One of the most important actions of 2019 and best valued, has been the change of our offices in Vigo, more adapted to the growth and needs of current and future staff.
It should be noted that the aspects with the best scores, historically, are the good working environment and a very horizontal hierarchy that allows a very close relationship between the team and the managers. And so we hope it will continue for many more years.
As a new aspect to be measured, we asked the team to evaluate the flexibility provided by Inprosec and the average mark was 8. 6. This is one of the most established aspects of the company, since its inception 10 years ago, there was the option of teleworking, compatible with studies, among other facilities aimed at reconciling work, personal and family. So we saw it as appropriate to measure the level of satisfaction that these measures provide and we will continue to do so in future years.
For this new period, after this survey, we have new challenges proposed for which we will implement the necessary actions. And at the very least, we intend to maintain the positive results and aim to surpass them.
Thank you all for your participation and for helping us with your perspectives to improve for the benefit of all of us who make up this great team!