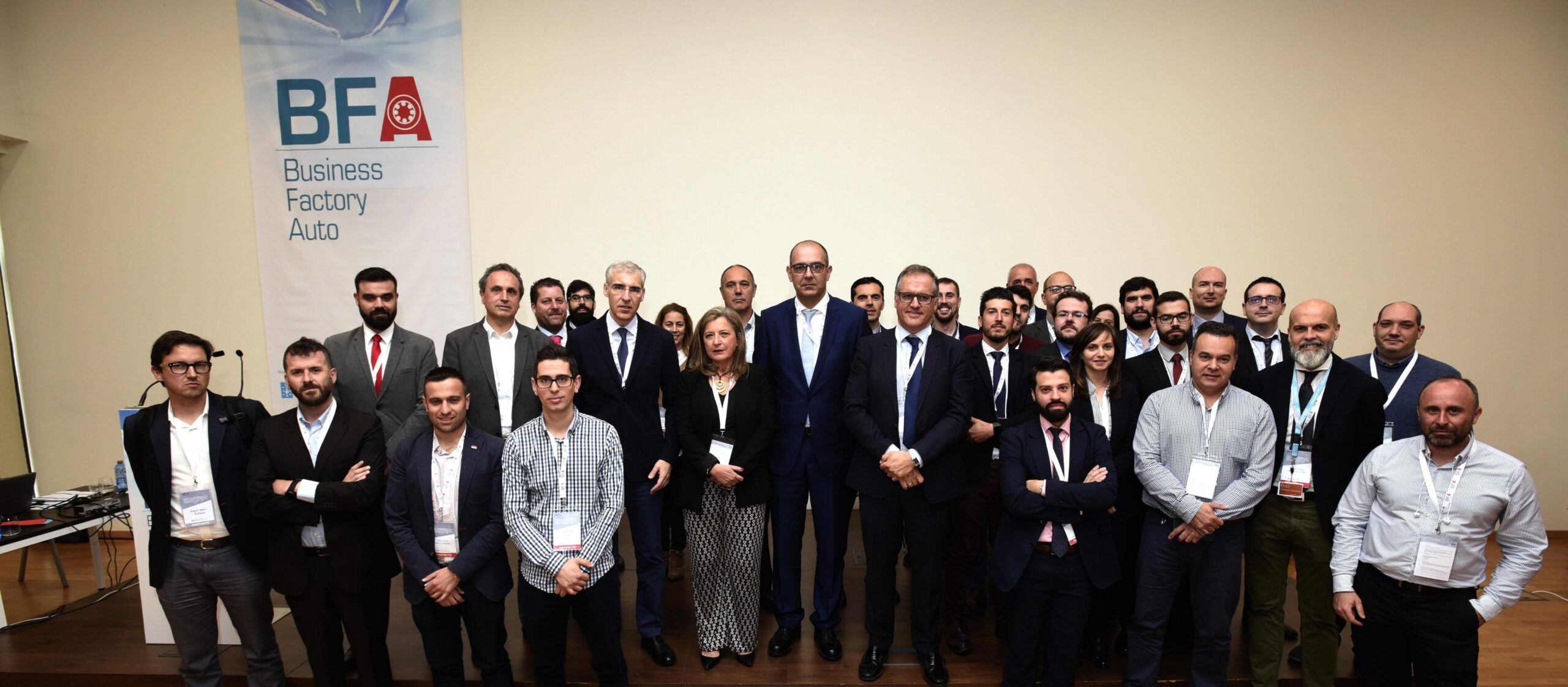 Last Monday, June 4, Inprosec Auto team has been in the "Emprendimiento 4.0 en el sector de automoción" day, coinciding with the opening of the third edition of Business Factory Auto (BFA) initiative.
BFA is an initiative promoted by the Xunta de Galicia, through the Axencia Galega de Innovación (GAIN), the Instituto Galego de Promoción Económica (Igape); the Fundación Cluster de Empresas de Automoción de Galicia (CEAGA); Groupe PSA, Consorcio de Zona Franca de Vigo (CZFV) and Vigo Activo Sociedad de Capital Riesgo SA, with the objective of accelerating and consolidating projects in automotive scope and transforming them into innovative, viable and scalable companies that attract and retain their talent.
This conference was carried out at the Centro de Negocios de Porto do Molle (Nigrán) where, along the morning, some interventions of interest to the industry was performed, as well as the balance of the second edition of BFA.
After the opening by Juan Cividanes, Director of Igape, 4 success instances of the last BFA edition were presented: Norlean Manufacturing & Productivity, NORT3D (Engineering and Manufacturing of the North), Muutech Monitoring Solutions and Situm Technolgies.
After this assessment, a small discussion was performed, "Temáticas de especial interés para la industria de automoción", by the representatives of Borgwarner Emissions Systems Spain, Denso Thermal Systems Spain, GKN Driveline Vigo, Groupe PSA and TI Automotive.
Moreover, the event also had the participation of Pau García-Milá with the speech "Fast Innovation". García-Milá is professor at ESADE, hye founded his first company when he was 17 years old which was acquired later by Telefónica. Pau was named innovator of the year in 2011 for the publication of MIT TR-35.
Finally, the closing ceremony was carried out by Juan Antonio Llaves (President of CEAGA), Frédéric Puech (Director of the Iberian Pole of the PSA Group), Teresa Pedrosa (Delegate of the Consortium of Zona Franca de Vigo) and Francisco Conde. (Councilor Economy, Employment and Industry). Once the event was over, attendees visited the participants' booth, including the Inprosec Auto one.