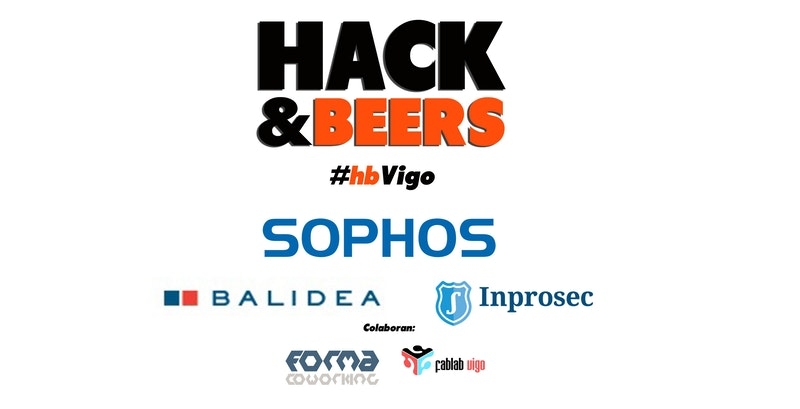 A new edition of Hack & Beers will be hold Next Friday at 19:00  in the  Form Coworking facilities   (Avda Gran Via 94, Vigo). Hack & Beers aims to organize free lectures for those interested in cybersecurity in a relaxed atmosphere while having a few beers. In this event we will have the following speakers:
– Bernardo Viqueira: "Hack your enterprise for less than 10$"
– David Álvarez: "Malware analysis for begginers"
– Daniel Fernández: "Hacking the UART for fun and profit".
Together with @SophosIberia, and @balidea, we will sponsor the third edition organized in Vigo.
If you want to register for this event, click  here